3 Eco-friendly Gift Ideas
Looking for a gift? While 124 West has you covered for eco-friendly swimwear and active wear, you might not be looking for someone who is actively inclined or might not want to buy clothing (which is 100% fair- it's not always awesome to open up a gift to find a piece of clothing though I'm not the type of gal to say no to more swimsuits or leggings).
I'm sure you've seen their ads and commercials but I live in my Rothy's. They're made from plastic bottles and you can throw them in the washing machine! I've washed mine more times than I can count and they come out looking brand new every time. I have the flats in hot pink and mustard yellow and the points in black and am counting the days til I get a pair of sneakers in a cat print. I have wide feet (the better to paddle with!) and I go up a half a size for the flats and a full size up for the points and they fit like a dream. They can be dressed up or down and I often wear them to commute into the city on the train.

A reusable water bottle
There are so many options. If you're here, you're probably aware of the plastic problem our planet is facing, and know that swapping a plastic bottle for a reusable one is a small but effective way you can make a difference. Plus, who doesn't need a water bottle? My current favorite is a Boba Fett tiki tumbler from Geeki Tikis. No matter what fandom, I'm sure you'll find something here whether its for Star Wars, Marvel, Game of Thrones- the list goes on and on.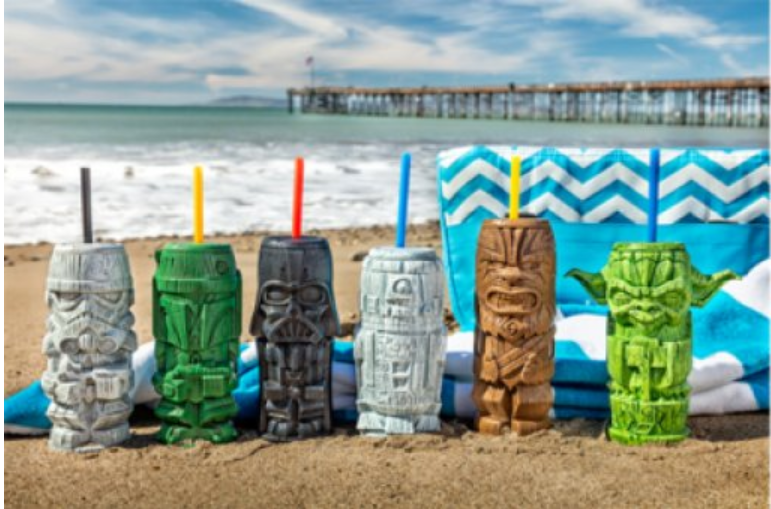 An experience
What's more fun than an experience? It's not a physical thing, but as humans have a tendency of accumulating more physical things than we need, why not give an experience that won't be forgotten under a pile of laundry or accumulate dust.
I love:
Cooking classes like the ones at Sur la Table
Escape Rooms. All of the Escape Rooms
A concert, whether it's a sold out stadium or a dimly lit bar
A camping trip to a beautiful national park
Hugs!
And as always, if your gift giving recipient needs some eco-friendly athletic-wear, 124 West has you covered!